Resources Real Estate is one of the most important independent real estate companies from US that I know. In my opinion, being an independent company in USA it is a big deal, in the US market there are very powerful brands which have many brokers around the country (Compass, Sotheby's, Coldwell Banker…). So, independent companies like them who are able to compete with all these big brands have an important story. Tom McCormack is partner and broker of Resources Real Estate and answers our questions about his company and his market.
Can you explain a little about your company and your market?
Resources Real Estate is located in Monmouth County in central NJ at the beginning of the NJ coastline just south of NYC, an area with tremendous natural beauty: rivers, bays and ocean beaches, parks and woodland trails plus the vibrant arts & entertainment culture, dining and lifestyle that you would expect in an area with such a convenient commute to NYC (via high-speed ferry.)  Although primarily a year-round community, because of our proximity to the shore, it's also a popular area for second homes as well.  From historic estates to luxury new construction, waterfront to equestrian properties, expansive homes as well as condo options, Resources Real Estate can assist in acquiring new property for personal, investment or business use.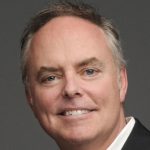 Resources Real Estate has been awarded many times by Luxury Real Estate, in your opinion what makes Resources a different company?
Resources Real Estate is a different kind of company because we are truly independent: not only are we not owned or affiliated with a corporate real estate brokerage, we are always striving to create new solutions to help our clients achieve success. Our marketing, our sales growth, even our position as a 'top workplace' have received awards and recognition from many organizations including Who's Who in Luxury Real Estate, Inc. Magazine, NJBiz Magazine, NJ.com and others.
Compared to other companies you have a very strong company culture, which are the main characteristics of your company's culture?
At Resources Real Estate, we know that company culture is key. Real estate sales is a challenging and very competitive industry and we believe that fostering a culture of true support and caring has been important to our company's success as well as our agents' ability to persevere despite the curveballs which inevitably come our way during a transaction.
From your point of view, what are the benefits of belonging to associations like Luxury Real Estate?
Luxury Real Estate has provided us with very real relationships with international and domestic brokers who sell high-end properties. This network crosses many borders both geographic and corporate: our referral network is not limited to companies of just one affiliation, we enjoy close relationships with members from every brand including the many independents who provide these services to high-net worth clients globally.
Do you know Barcelona? What do you think people like about the city?
I have never been to Barcelona but I have every intention of visiting in the not too distant future. From the people I have met from Barcelona, photos I've viewed and friends who have visited, I have learned Barcelona is truly a special destination and one I plan to see before long.
Guifré Homedes
CEO Amat Immobiliaris