I met Scott some years ago in Seattle during a Luxury Real Estate Fall Conference. It was my first time in a Luxury Real Estate conference in the US and I knew just a few people from the European conferences. Scott was one of the first members I met in Seattle and I realized that he is one of the key members that easily helps you connecting other members.
Scott founded several years ago with his brother 2 Costa Rica Real Estate, which is a benchmark in the network in terms of web design (recently awarded) and innovative marketing strategies. Just keep reading to know more about Scott and Costa Rica!
Can you explain a little about your company and your market?
2 Costa Rica Real Estate is a family owned and operated company which was founded by my brother, Todd Cutter and I, 16 years ago.  We presently own and operate offices in 4 areas of Costa Rica and have just sold our first franchise to expand our operations to new areas of Costa Rica. The company is a boutique firm focused on integrity, education of our clients as to the pros and cons of each region of Costa Rica and on helping to GUIDE them towards the best investments for their goals.
Costa Rica is an amazing country, whose stunning natural beauty is matched only by the warm hearted people who call this paradise home. While small in size there is tremendous diversity here in regards to natural setting, infrastructure, amenities, and lifestyle.  Our goal and focus is leading our clients on a macro to micro level process, educating them on Costa Rica, the unique areas and then on the right properties.
General Market conditions here are strong compared to historical models.  The peaceful history, stable democracy, amazing biodiversity combined with the ease of accessibility from North and South American markets make for an ideal second home and retirement destination.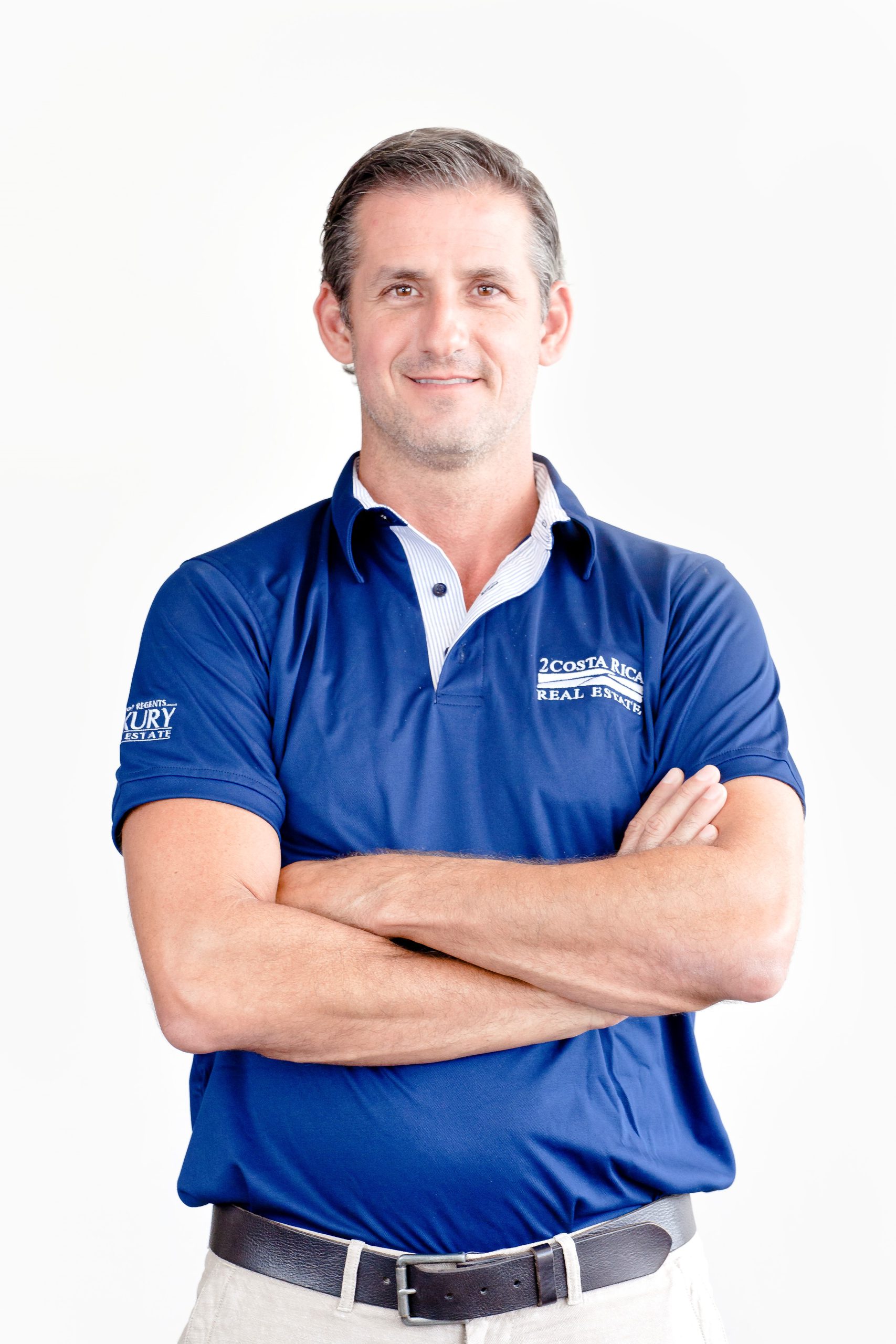 Do you get many international buyers interested in investing in Costa Rica?
We have a unique diversity in our offices and buyer profiles. Our Central Valley offices, which service the main population centers of Costa Rica are dealing with about 80% national buyers or expats who are living and doing business in the Central Valley where 2/3 of the country's population is location.  Meanwhile, our coastal offices are working with 90% international buyers who are purchasing investment and lifestyle properties.
I recently read that you sold a property using bitcoin as a currency? Was it a difficult process? Which was the main difficulty you faced to?
We have had the opportunity to manage a few transactions with bitcoin and have found the process to be exciting, insightful and certainly with a few challenges.  When you have buyers and sellers willing to trade in bitcoin or other blockchain based cryptocurrencies it is actually a very smooth and seamless manner of doing business and can ultimately require even less paperwork than a typical transaction with a traditional escrow and title company.  We managed a 7 figure transaction however with a buyer who wanted to pay in bitcoin and a seller who only wanted to receive traditional fiat currency. WE were able to structure a deal pegged to the US dollar at the time of contract signing, and used a bitcoin processing firm who received the bitcoin and then paid out the sellers in US dollars.  Some creative structure was required to insure that the paperwork finalizing the sale was not registered prior to payment being confirmed, but ultimately all parties we very happy. I think we are going to see an increase in these types of transactions as cryptocurrencies grow in popularity and with new crypot based wealth looking to diversify into real estate portfolios.
From your point of view, what are the benefits of belonging to associations like Luxury Real Estate?
We have been a member of Luxury Real Estate for nearly 10 years and draw tremendous value from the network and the events for both our agents and our clients, both Buyers and Sellers.  As a real estate professional working outside of the USA, and as you likely know from working in Spain, the regulations and formalities in place in the mature real estate professional markets of the USA are awe inspiring. The sheer formality, processes and data available to realtors and clients is amazing in the USA and Canada.  Much of the data and practices shared at the conferences is interesting for us, but not particularly applicable. That being said, LRE is a network of the BEST and MOST POWERFUL real estate professionals from around the world.  Just learning about how to manage growth, clients, challenges and be able to expose our listings and areas to these professionals and the markets they represent is of tremendous value.  WE are constantly sending out referrals for our network and receiving listing and lead referrals. It is a group you have to make the most of and our experience is that showcasing Costa Rica, the lifestyle and values here to the network bears great rewards.
Do you know Barcelona? What do you think people like about the city?
Barcelona is quite simply one of the most amazing cities in the world.  I had the opportunity to live in Andulucia in a "former" life, and spent time in Barcelona both as a much younger man and again recently this summer with my wife and daughters.  The unique blend of the beautiful natural backdrop with the mountains and coastline, combined with the history, culture, gastronomy, art, vibrant athletics and progressive populace creates an energy that is difficult to encapsulate in words.  Rarely have I visited places where you can combine access to cosmopolitan shopping and luxuries, with authentic old world architecture, cuisine and culture, amazing public spaces for athletics, great public transportation and a fusion of the old and the new.  A truly magical place where you can feel lost in an authentic Spanish community and a block later feel like you are in the heart of the trendiest place on the planet.. Grab a train or cab and you are in the mountains or a bike and you are in the sea.. Barcelona stole a piece of our hearts and we will definitely be back.
Guifré Homedes
CEO Amat Immobiliaris