I met Chiara and Ron on two different occasions. Three years ago I was seated next to Ron at an International Symposium held in Valencia. And just a few weeks ago I met Chiara walking around the Pike Place Market in Seattle. They manage a family owned real estate company based in a beautiful place, Squaw Valley (www.lawrencerealty.com). It is always interesting to know more about other places like Squaw Valley and Lake Tahoe. Just enjoy reading…
Can you explain a little about your company and your market?
We live, work and play in Squaw Valley, California, a friendly community at the base of a world class ski resort and just a few miles from Lake Tahoe. Squaw Valley is home to the 1960 Winter Olympic Games and since that time the community has celebrated its Olympic history and been a popular winter destination.
Our company, Lawrence Realty, is a family owned and operated boutique real estate business. I work together with my husband, Ron Gajar, and my father, Larry Lawrence. Our clients come to our area for the mountain lifestyle. We provide our clients the guidance and expertise in real estate and also insights to the lifestyle. Many of our clients become friends and we enjoy seeing them on the slopes.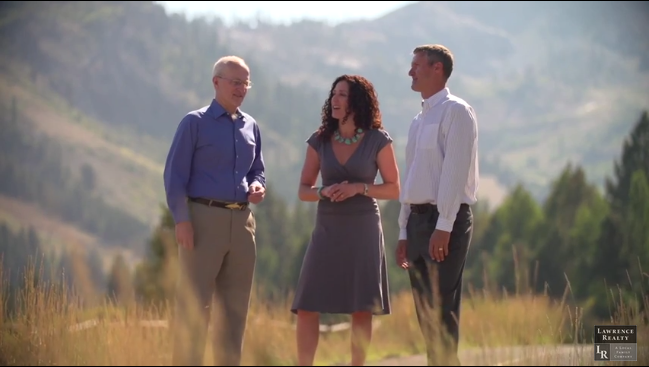 Do you get many international buyers interested in investing in Squaw Valley? If you have International buyers, from which countries do they come from?
Our area is one of nature's playgrounds in California. The large majority of our clients are second home owners who visit the area on weekends and holidays. We do have some international buyers, most of whom already have a love of the area or have a personal connection here. Most recently, we have worked with clients from Mexico, Australia, France, Canada and Bermuda.
Squaw Valley is really well-known as a winter destination, but what about the rest of the year, is Squaw Valley and the real estate market very active?
Squaw Valley is located near Lake Tahoe, the jewel of the Sierra Mountains, which helps offer a wide variety of year round activities in our area. Boating, kite boarding, stand up paddle boarding, mountain biking, rock climbing, hiking, golfing, and the list goes on. Squaw Valley and the surrounding Tahoe area offers activities for everyone, and the moderate climate makes the activities that much more enjoyable. So, yes, the real estate activity happens year round.
From your point of view, what are the benefits of belonging to associations like Luxury Real Estate?
We have been members of Luxury Real Estate for 7 years. LRE gives us both national and international connections to quality real estate brokers. This allows us to confidently refer our clients to real estate professionals all over the world.
Do you know Barcelona? What do you think people like about the city?
I love to travel. My husband and I visited Barcelona about 15 years ago while on a 2 month trip around Europe. Barcelona is a lively city with warm people, interesting history and spectacular architecture. I remember one day we toured the city, came back to our hotel for a short siesta and then headed downtown for dinner. We strolled the Las Ramblas, enjoying the nightlife until finding a restaurant where we enjoyed a delicious meal while a pianist added to the atmosphere. Barcelona is definitely a place I do intend to visit again.
Guifré Homedes
International manager