Passeig de Sant Joan has been chosen as the second best street in the world. Time Out magazine, with editions all over the world, has made 'The coolest street in the world' ranking and the one from Barcelona has reached the second position below Smith Street in Melbourne (Australia) which has been the best one.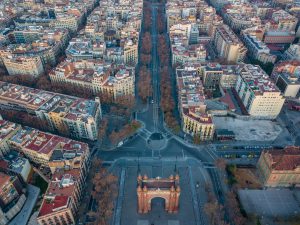 The editors of Time Out International have made a ranking of the 30 best streets on the planet to live in. To create this ranking there were different criteria such as quality of life, culture or fun among many other things. The proposals of the streets were made by more than 27,000 readers of the magazine, the newsrooms made a choice of the proposals of their city choosing only one of the streets that was sent to the international edition where the final choice and the final ranking were made.
How has Passeig de Sant Joan achieved this position?
The fact that it is a crossroads where there are 4 neighborhoods of different characters, being a place where different and new trends of food coexist with tradition, the green urbanism of its latest reform, the variety of shops and cultural points. All these characteristics have made Passeig de Sant Joan have climbed to the second position of this world ranking.
Barcelona has a lot to offer, and we saw it when they declared Eixample Esquerra the best neighborhood in the world for 2020.