If you are looking for a home change, a house where you can spend good times outdoors with family and friends, expand the square meters to have space for everyone with extra comforts, do not miss the following list of high standing properties that we have prepared for you to choose the one that suits you best.
15649- Everything and more in Esplugues 
Magnificent house in Esplugues, a few minutes from Barcelona. Located in a quiet, exclusive, intimate and safe location, minimalist design house of 750 sqm on a plot of 833 sqm, 6 bedrooms, fireplace, terrace, indoor and outdoor swimming pool, music room, gym, spa, wet sauna and ice fountain.
26998- Modern rustic house in Valldoreix 
Ideal for all those who want to live surrounded by nature in a unique house. 220 sqm on 2 floors and large landscaped spaces with swimming pool, summer dining room, porch and an 8,000 sqm agricultural plot with vineyards, olive trees and fruit trees. Inside the house, we have 4 bedrooms, 2 bathrooms, pantry and terrace.
27883- Spacious and bright spaces 
159 sqm house in the upper area of Barcelona with a lot of tranquility with 26 sqm on 3 terraces, 4 bedrooms and a recently renovated kitchen-office. 2 parking spaces and 1 storage room, a community garden and concierge service are included.
28654- High standing family apartment 
110 sqm in Esplugues, close to Barcelona, with a large living room, 4 bedrooms (1 suite) and 19 sqm terrace. The exclusive residential complex is perfect for living in harmony with a communal area with gardens, indoor and outdoor swimming pools, paddle tennis courts, solarium, fitness room and meeting room, as well as 2 parking spaces and 1 storage room.
28502- Living surrounded by design 
Magnificent design house in the Valldoreix area with a lot of privacy. 390 sqm spread over 2 floors with large outdoor spaces, 5 rooms with large windows. On the 853 sqm plot we find a garden with a saline water swimming pool, barbecue, chill-out area and an orchard.
27911- Elegance in the center of Barcelona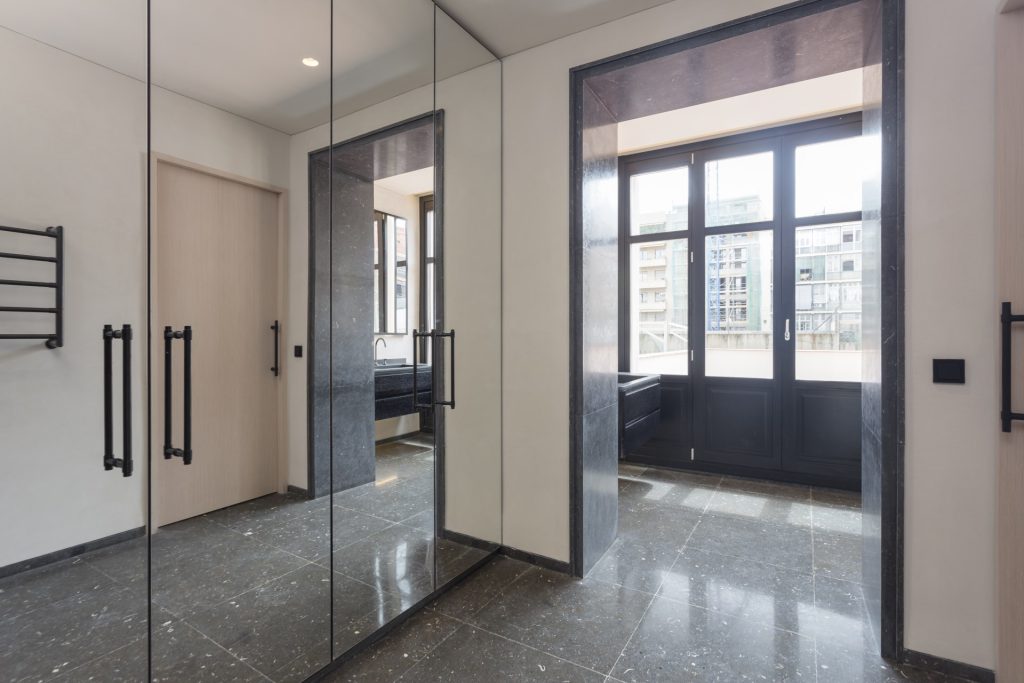 Housing located in a classic style estate completely renovated in a central street in Barcelona. The 148 sqm house is also renovated with high-end materials and a home automation system, we find a living room with a fireplace, 2 bedrooms and 42 sqm terraces inside the block.
28380- The best views in the area
Property with everything you need and in a very good distribution over 4 floors, located in Esplugues, 5 minutes from Barcelona. 639 sqm with 7 bedrooms and 6 bathrooms, terrace with panoramic views, a large garden with chill-out area and swimming pool, and parking for 4 vehicles.
28137- A home treasure in Sant Just 
We have 547 sqm spread over 4 floors with a private elevator. Very bright and elegant house with 6 bedrooms, 5 bathrooms, terrace, gym and garage. Outside, on the 552 sqm plot, we find the private garden and swimming pool.
25484- Brightness in all rooms 
Magnificent house of recent construction in Sant Cugat of 593 sqm with great views and surrounded by green spaces. Interior with 3 floors of wide spaces, 5 bedrooms, 4 bathrooms and a parking lot for 5 cars. In summer, we can enjoy sunbathing on the terrace and the garden with swimming pool.
Brand new penthouse in Esplugues with incredible views of Barcelona and the Mediterranean sea. They are 195 sqm, 5 bedrooms and 2 bathrooms, with a terrace on the entire second floor that has a small swimming pool.