In this post we want to show different styles of children 's and juvenile rooms for some of the properties in our portfolio, both Amat Luxury and Amat Real Estate. In our selection you can see from minimalist rooms as well as more loaded and well-decorated to larger or smaller buildings. Let's get started?
A room to let the imagination fly
This children's room is located in a wonderful penthouse for rent in Barcelona. Spacious and bright spaces distributed in a large living room with kitchenette and 3 double bedrooms, this is an idea to decorate this cozy space so the children of the house can enjoy their private corner.
2.

Take the most of spaces 

 
Share room should not be a handicap and less if it is a room of this kind and so well used. Two bunk beds in a large room where there was made the most of the bottom of the bunk bed by placing a desk that works as a side table at the same time
This property is located in the best residential area of ​​Sant Cugat. Next to the Tennis, near the entrance to Barcelona, ​​prestigious international schools and universities. It is a beautiful, wide and bright apartment of 300 sqm, with a terrace of 50 sqm. The most remarkable are its large interior spaces and the light that comes in because it is totally exterior. In the children's room there will be always light!
3.

Perfect for the transition from children's room to juvenile room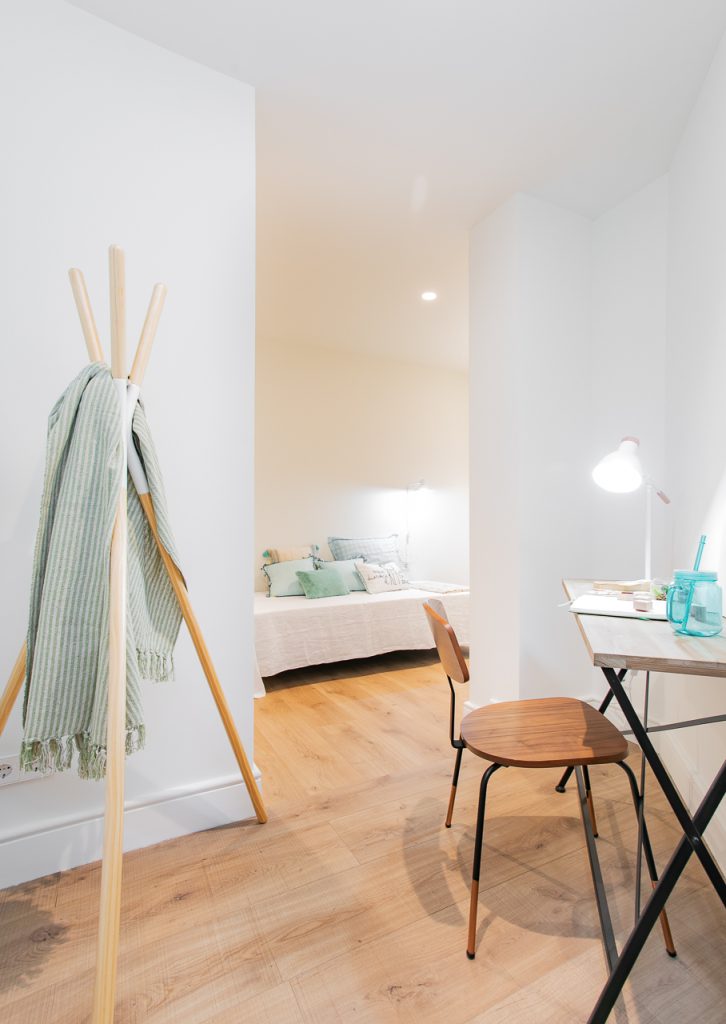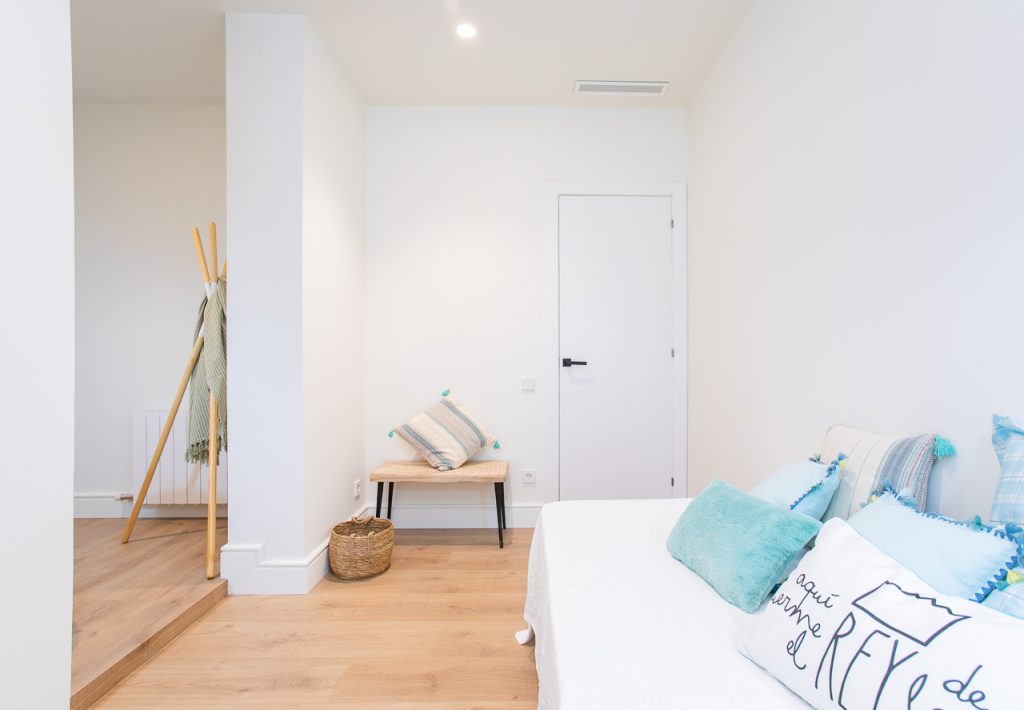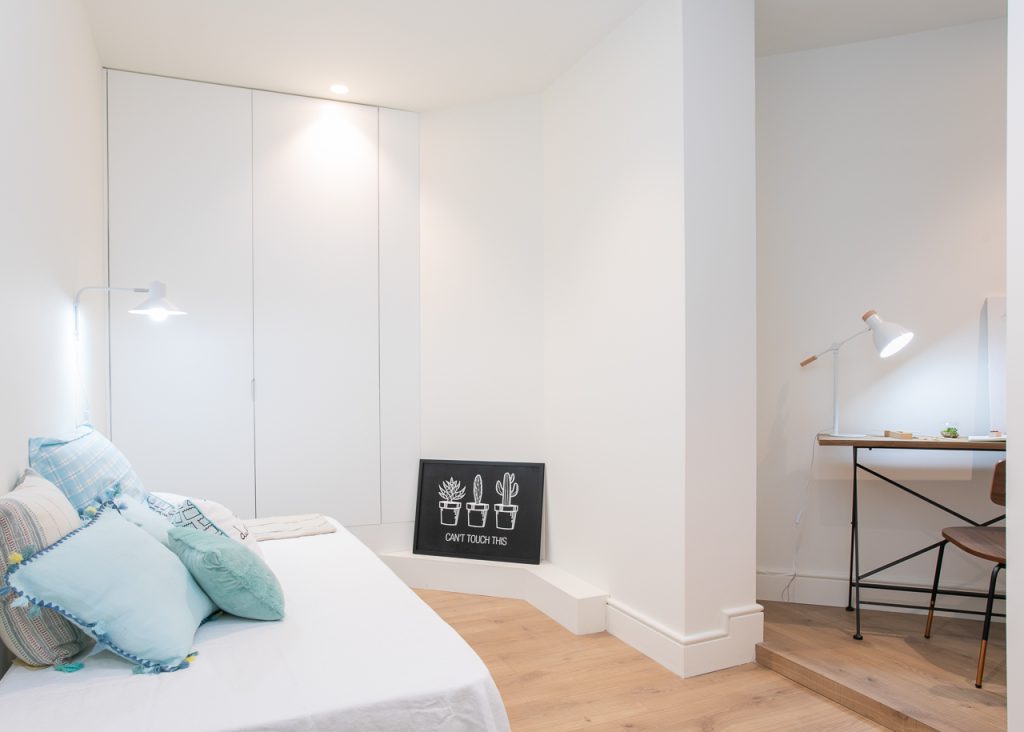 This room, divided into two large spaces, is perfect for allocating space as a play area in the children's room, or studio area in a juvenile room. In addition, the fact of having a fitted wardrobe with two doors keeps the space tidy and free in order to give more use than only night area.
This spectacular room is located in a renovated flat in the Eixample. It is a new building of more than 100 sqm! It has large windows and balconies that give a lot of light to the 3 double rooms.
4. Sobriety and order for students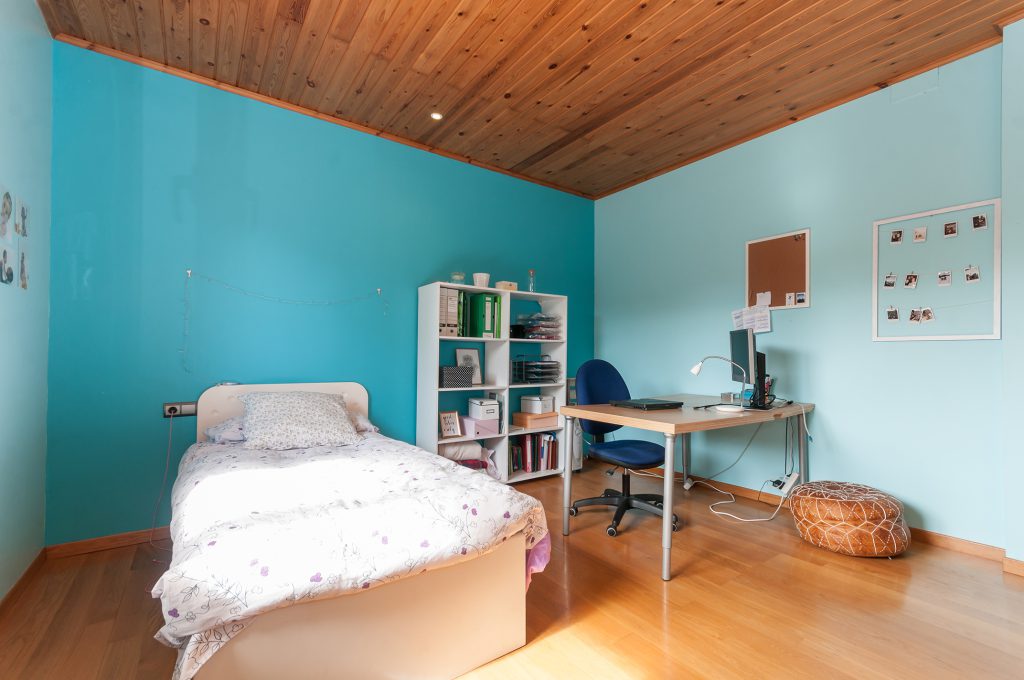 Youngsters spend so much time in their room so they need a wide and open space. They change toys for books, so it is important to allocate a space as a studio area. This room, wide and bright, is perfect as a studio room apart from being a bedroom. In addition, it is located on the top floor of a spectacular house in Sant Cugat, in a residential area near Valldoreix tennis. It is a single-family house with a large garden and 4 bedrooms.