Barcelona is a city known worldwide thanks to its variety of cultural and leisure offer, its architecture, gastronomy and the privileged situation at the coast of the Mediterranean. Nowadays, it has become a perfect destination for visitors from all over Europe, mainly Asian and American, and the fact that has been published in TOP 10 rankings of best cities to visit because of its weather, life quality or main touristic attractions, has been decisive to impulse touristic sector in the city.
Here we want to contribute with some more characteristics that make Barcelona the best place to visit. After reading it you should visit it!
Gastronomy
Just for being a city overlooking the sea gives it a special quality in its diet since it is purely Mediterranean. Its raw materials are high quality and, above all, fish can not be anything but fresh. Precisely, La Boqueria is the best showcase of high quality materials in the city. Although currently many market stands have diversified their products and are mainly aimed at tourists with other types of business, from this market is said that it is a paradise for senses. A multitude of sensations that make their way through the bustling comings and goings of people who strive in the good job of buying and selling.
In Barcelona we have the privilege of having other markets, 39 to be exactly, among which stand out, for example, Santa Catalina, with a "delicatessen" restaurant, or Sant Antoni, which also includes clothing and books.
It is not necessary to mention, however, the great offer of restaurants and bars of all kinds, especially in the center, and to emphasize that at the moment Barcelona has a great number of the total of 50 with Michelin Star of all Catalonia.
Architecture
Architecture is perhaps one of the most important tourist attraction. Gaudí has ​​become the ambassador of the city abroad Catalonia and is the maximum exponent of the architecture of Barcelona with works such as Sagrada Familia, La Pedrera, Casa Batlló … But not only he is deserving of this distinctive. Others such as Puig i Cadafalch or Domenech i Muntaner have participated actively in the definition of the city's skyline.
In addition, traditional neighborhoods such as Barceloneta or El Born apart from history have a characteristic architecture, of different periods in time, which give them an entirely different air to the more contemporary part of the city.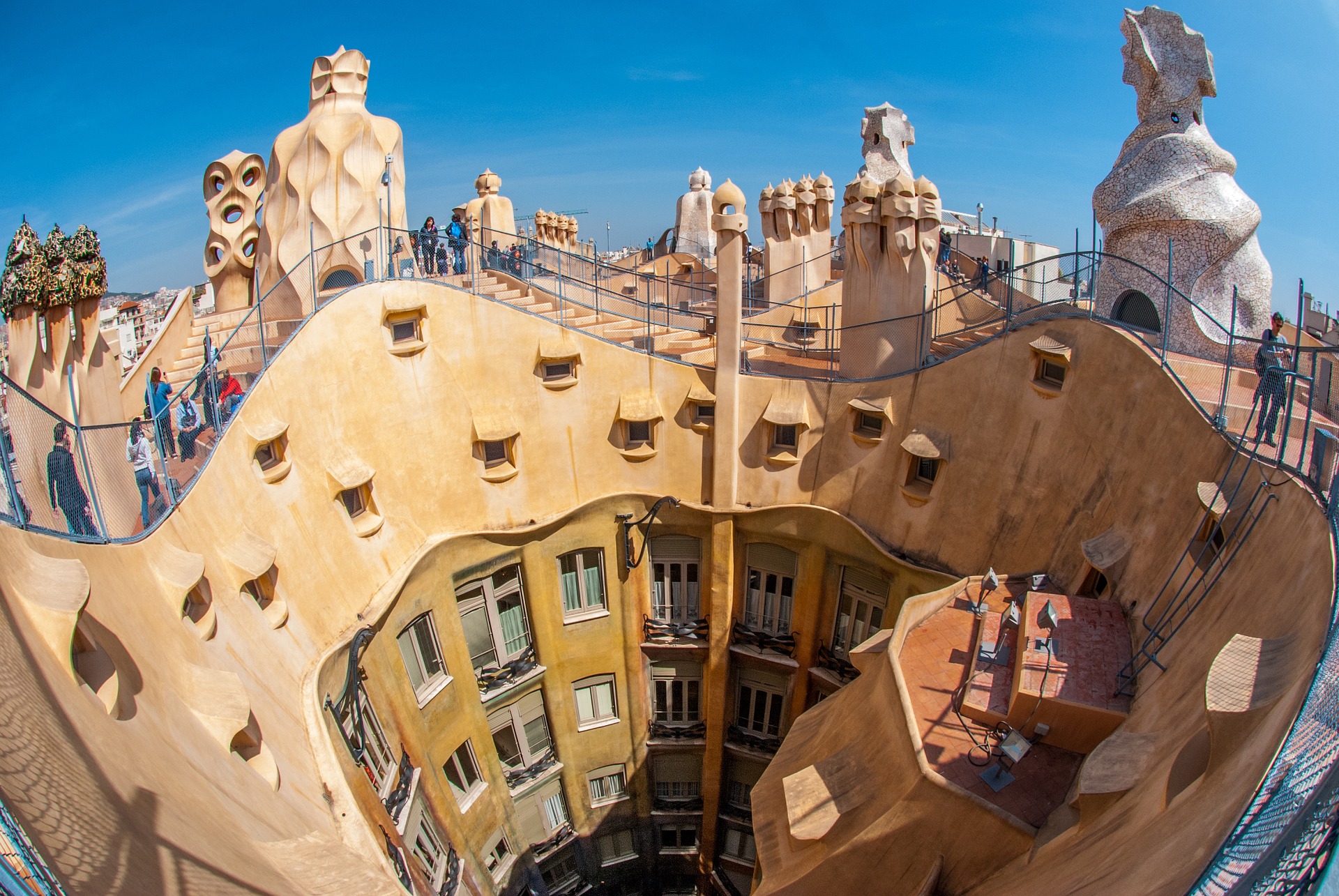 Leisure and culture

If for some reason Barcelona stands out among other Spanish cities is due to its cultural and leisure offer. Museums such as the MACBA (Museum of Contemporary Art of Barcelona) or the CCCB (Center of Contemporary Culture of Barcelona) place the city among the best in Europe at the level of high recognized contemporary museums. But also the MNAC (National Museum of Art of Catalonia), where historical pieces of sculpture and painting are collected, has an important role at the level of the National Gallery in London. In addition, the Picasso Museum, the Chocolate Museum in the Gothic Quarter, or the CosmoCaixa are also a significant tourist attraction.
The city's theaters, such as the TNC (National Theater of Catalonia) or the Teatre Lliure, among others, have a very interesting and varied programming and committed on innovation and learning.
Relax

But Barcelona is also chosen by those who want to relax on a perfect holiday. City beaches, which are blue flag – certification of high quality water-, are equipped with all kinds of amenities and for general public, so they are perfect for relaxing on Mediterranean shore. But not only beaches are places of disconnection, the large number of parks available in the city are also a good choice. Among them stands out the Ciutadella park, for its size, its pond and all the activities that are developed through the year. Its history has been linked to Barcelona since its beginnings and there are classic corners that transport us to the nineteenth century. The Parc de les Aigues, on the outskirts of the city, is also a perfect place to disconnect and do sports. It is chosen by many families on weekends.
There are other parks, but less known, such as the Pegasso park, in the neighborhood of Sagrera, which until the 1970s was an old truck factory and today is one of the most emblematic green spaces of the Sant Andreu district, both for its history and its characteristics.