There is a widespread feeling that 2015 has been a very good year in the Real Estate market, but our vision is much more prudent and less euphoric. In our case we experienced a significant improvement in 2014. 2015 has been a year of continuity, but with the handicap that it has been fluctuating and much more variable than the previous year, with no clear trend of improvement. In summary, a year with many ups and downs as it refers mainly to the sales market.
"Our vision of 2015 is cautious and less euphoric"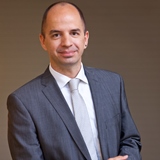 It is clear that many data is positive with increases in new housing construction, price increases, mortgages granted, etc. But we must always be clear that we have been very low, in a sector almost paralyzed, so any minimal improvement means a large percentage increase. In our opinion, the problem we have is that a small improvement creates very high expectations and these are far from the real market situation, so this may end up generating frustration. Consequently, and again, the excessive growth of real estate companies, valuations out of the market, rising operations without added value, in extremis financing rescue, etc. In short, we come from the -1 floor and we want to reach the second floor without going through the ground floor or the first floor.
In our case, the rental market has generally performed a very continuous improvement without major ups or downs. Perhaps the main problem is lack of stock; There are very few good rentals in the market, and the rest are rented very quickly. The behavior of prices has generally been upward and with very high rotation.
However, the sales market has been much more swinging. Probably the first months of 2015 were good, after the second quarter there was a decrease of activity and in the second half it has been oscillating with good weeks.
As it happens with the rent, probably the big problem is the excessive stock and the increased competition. In terms of stock we have to differentiate between brand new and second hand. If we talk about new construction, during 2015 the stock has been normalized and it will continue gradually in 2016. Contrary to what we think in general, the stock of new work in the areas where we work regularly – Barcelona city and some towns in the first ring-  from the years of crisis has already practically been absorbed and demand had remained, so in 2015 we started with a lack of new construction in these areas. If we talk about second-hand, the trend in 2015 was the lack of quality available stock and price. From our point of view, the product is generally a little abused due to the fact it is  divided among so many real estate companies.
If we talk about pricing, second hand market remained stable or increased less than 2% in some areas. Brand new developments, even if the comparison is complicated by lack of stock in many areas, retail prices have been high in many areas.
Guifré Homedes
Office Manager