From 18th to 24th of September Barcelona holds the annual festival of Barcelona city "Festes de la Mercè", where culture and entertainment take protagonism during almost a week. At these parties the commitment of the entities is very important, which gives a character a hundred percent popular. During this week public spaces are filled with activities and an assorted programming suitable for all, such as parades, concerts, street art and different traditional activities. It is, definitively, a summary of the most traditional and popular activities of Catalonia.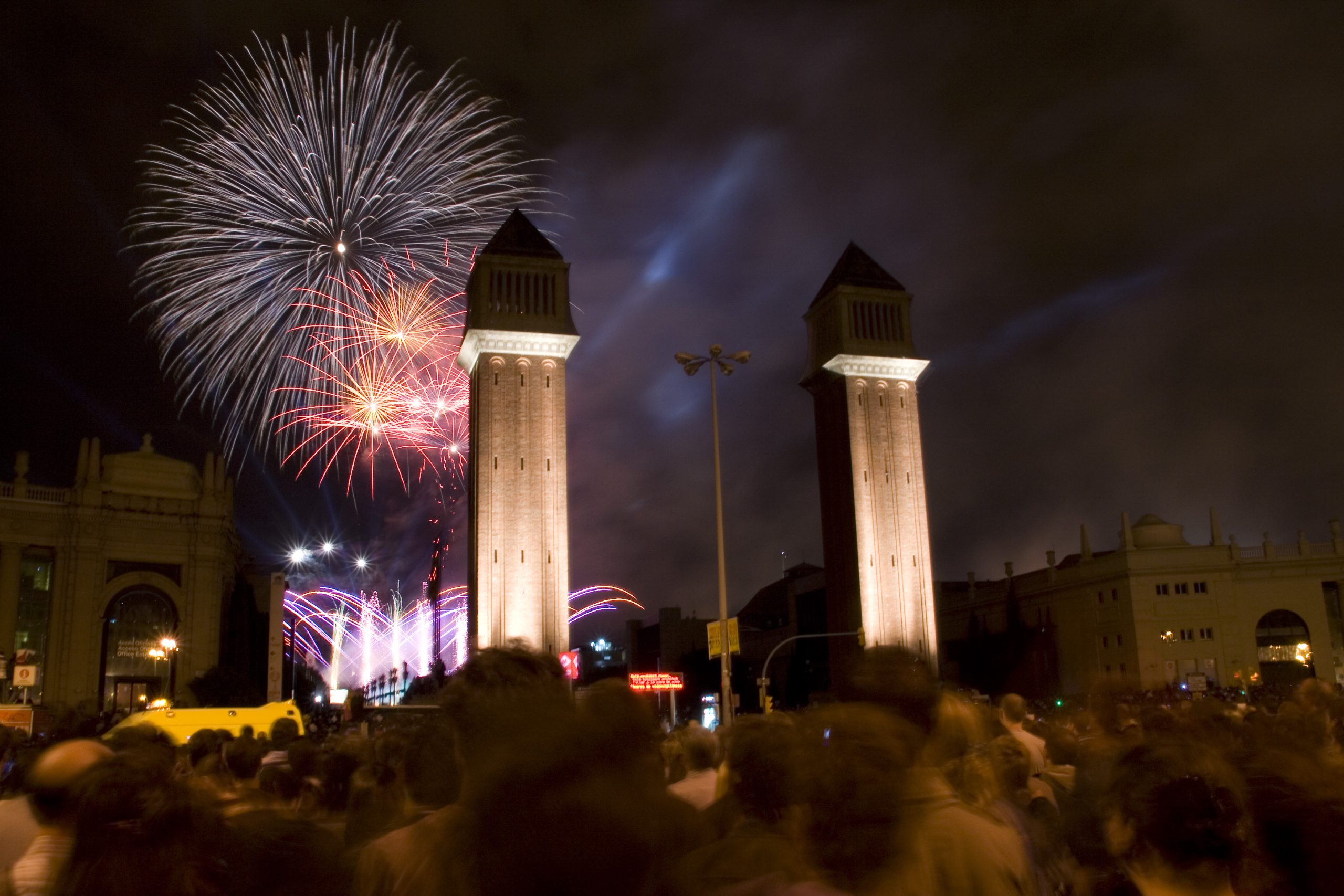 For foreigners who have the chance to visit Barcelona those days is the best opportunity to meet the roots of our culture. Giants, traditional dances, and many more activities are an example of a traditional culture in a cosmopolitan city, reference in all Europe.
In spite of the fact that now the Festa Major is a pagan festivity with shows and parades of giants, its origin was Catholic – we already have documented processions of the Corpus in the XV and XVI centuries. It changed around 1902.
Barcelona pays tribute to the Virgin of Mercy after she appeared to the king Jaime I, San Pedro Nolasco and San Ramon of Penyafort and asked them to create an order of monks dedicated to save Christians imprisoned by the Saracens in the religious war t
hat was taking place at that time. It was the September 24th of 1218.
It was not but until the s. XVII and after Barcelona suffered from a plague of locusts, when the people of Barcelona were entrusted to the Virgin of Mercy, and, at the end of the plague, the Council of the city named her as patron saint of Barcelona. Two centuries later, in 1687, the Pope Pius IX ratified the decision and Barcelona began to celebrate the holidays in September. It was from 1902, however, when Francesc Cambo enhanced the the Fiesta Mayor as we now nowadays.
Although this is the most extended version there is also another one about Santa Eulalia known as the previous patron saint of the city (from 633 to 1686):  A thirteen years old girl, who was martyred and saint at the end of the III century. Curiously, every year during the week of the Feasts there is usually some rainy day. The legend says that these are Santa Eulalia's tears which cries by the oblivion of Barcelonians.