This 12,3 million dollars oasis is located in the Mojave desert, Nevada and has all the amenities that one needs in the middle of nowhere. Coming inside through a 4 meters high door is like enter in a oasis of leisure, luxury and entertainment. The house of 3 floors has a bowling, a cinema, a swimming pool, a cellar, a terrace and a solarium. It has a modern and asymmetric style but, above all, it is an ecological property. The house produces 10 kilovolts of clean energy thanks to a solar-power wing. Its location and architecture is unique. It is isolated which contrasts with the crowed and bright Las Vegas.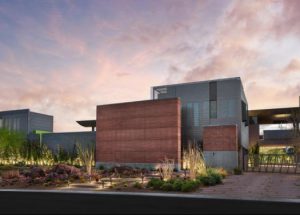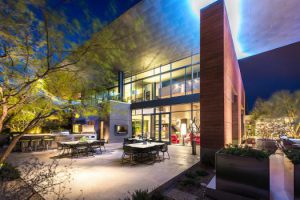 In the terrace there is a pizza oven for cooking at parties with friends. It is surrounded by a spectacular landscape and an infinity pool nearby.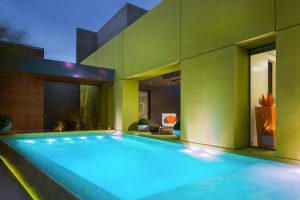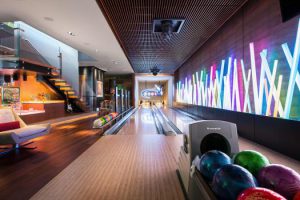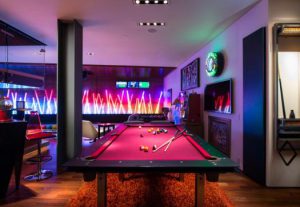 The house also includes some leisure spaces to share -such as billiard or bowling- but also a spa for enjoying on your own.
Obviously a cinema is a must in this spectacular mansion. An essential room if we take into account we cannot find a mall in the middle of the desert!
The kitchen could be any cook dream, so are the celler and the dining room, ideal place to celebrate big family meetings.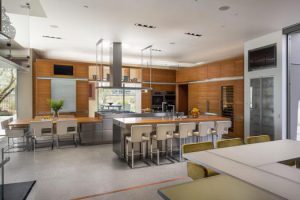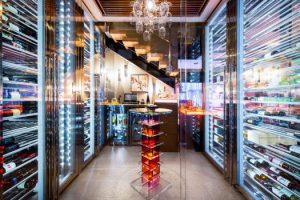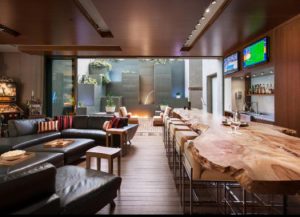 Among its 9 bedrooms and some more bathrooms, there are these wonderful spaces of relax and privacy that, besides, have dressing rooms even bigger than shops!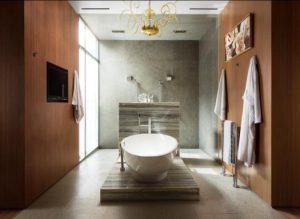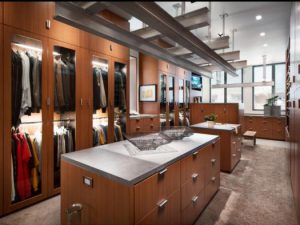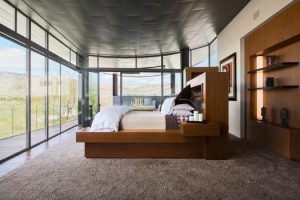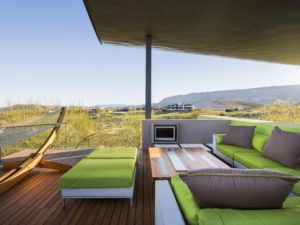 Do you imagine living in a place like this? Surrounded by nature, far away from almost everything but with more amenities than in a big city.
Seen at: http://www.trulia.com/blog/found-on-trulia-eco-luxury-in-las-vegas/