The hall is not taken into account in many occasions as a space more than the house, but they can be very useful and a good place to decorate. In addition, as spaces are small, it is easy to get away. In this post we want to give you examples of how to use these in a simple and original way.
Dividing spaces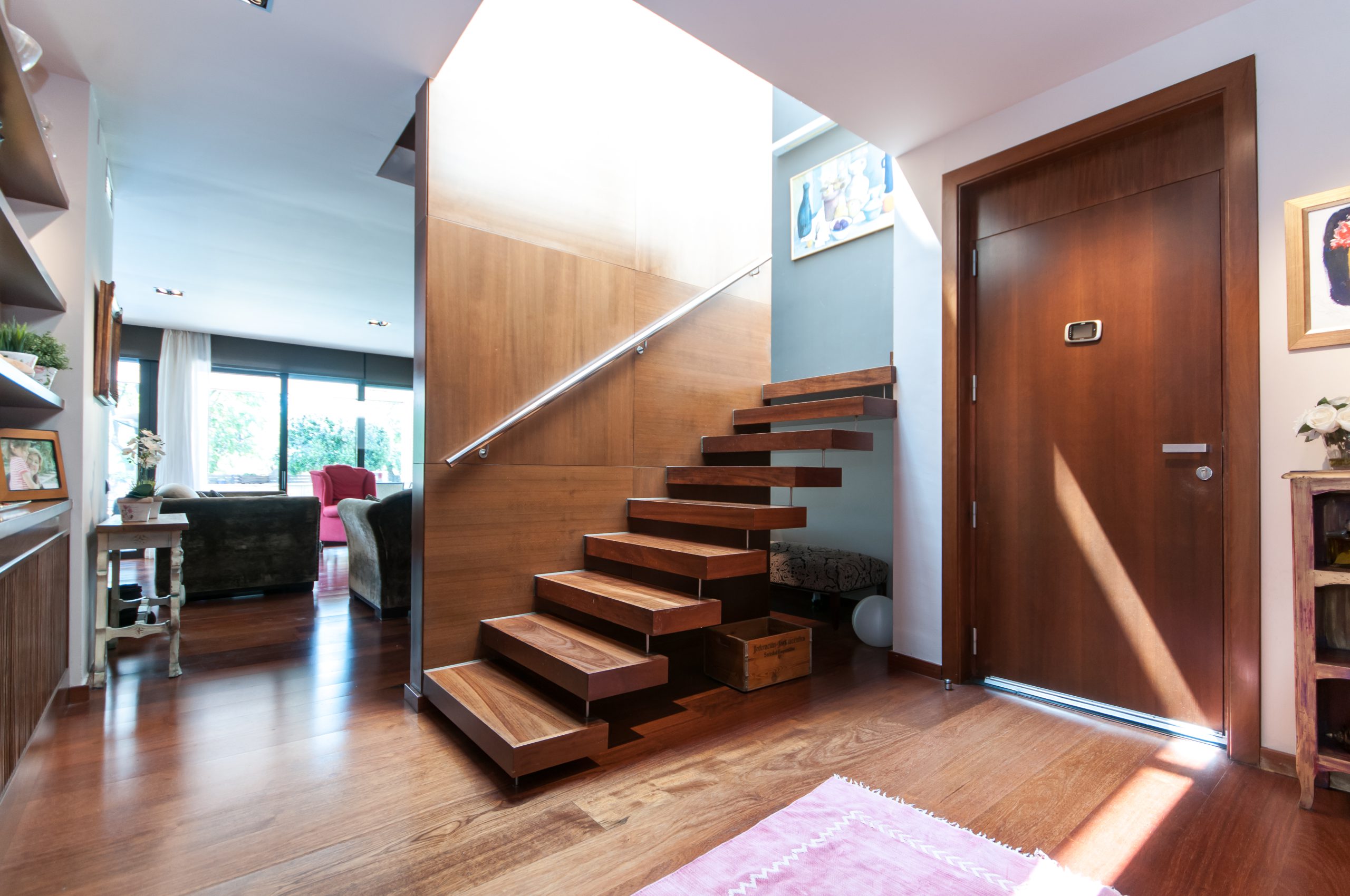 In this house, it has been chosen, in a structural way, to install the stairs to the first floor in the hall of the house. In addition, it is a wooden design stair, which adds warmth to the space. This solution separates the hall of the dining room, which protects it from the change of temperature when opening and closing the door. On the other hand, the lower part of the stair can be used as a storage or decoration space.
Ref.24425
In this case it is a small apartment, in an open single environment and, in order to create a dressing space, it has been chosen to build a small separating wall with a built-in wardrobe since it does not have a proper space in the hall. In this way you can take advantage of the few meters between the walls and gain space offering also more privacy.
Classic decoration
Although this is the most classic decoration it is a very good way to "dress" the hall of the house and take advantage of the space. Mirrors, in addition to giving depth to the space, are an indispensable element to use before leaving home!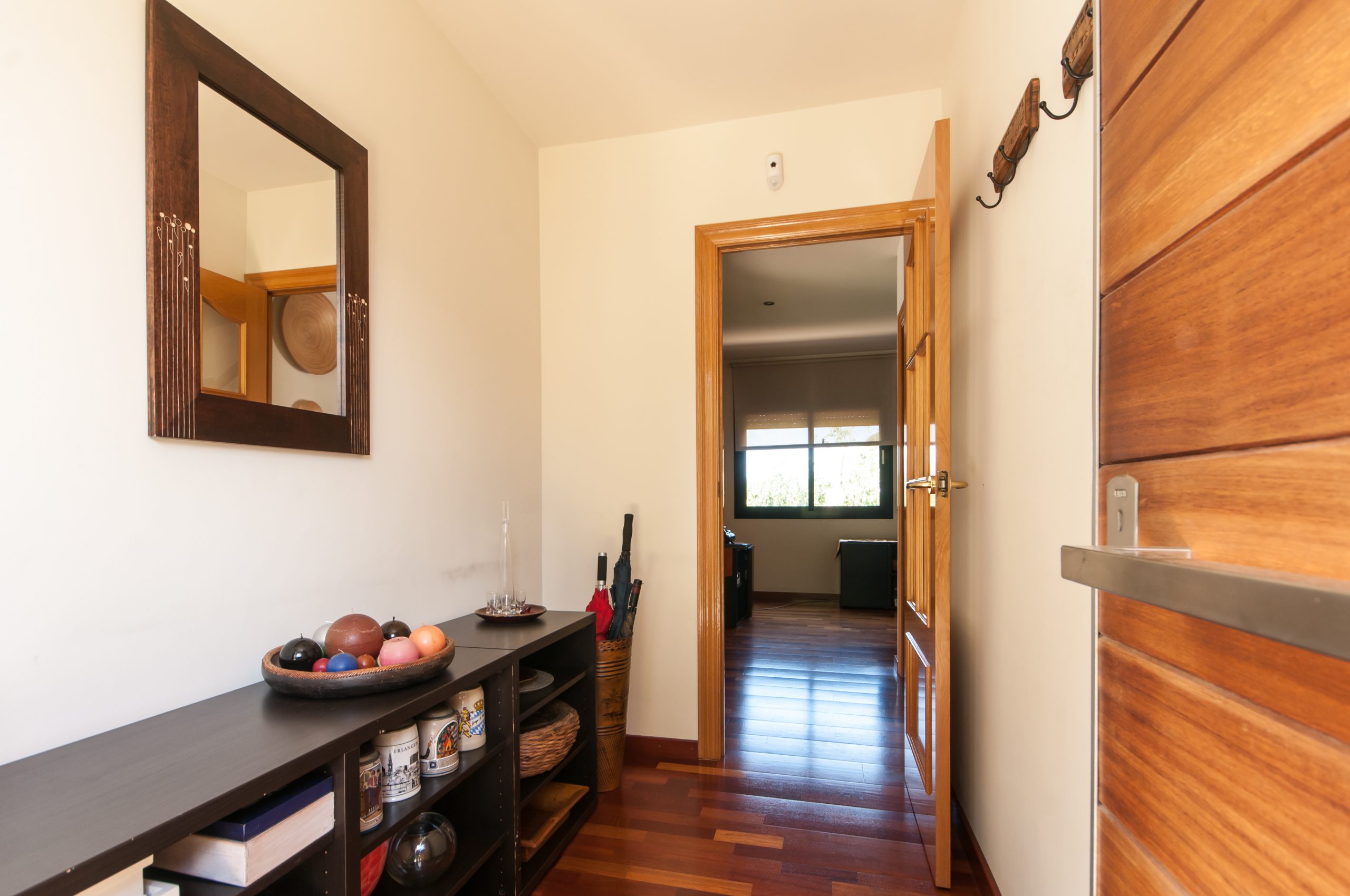 And, if we also decorate the hall with a piece of furniture with storage spaces, it becomes the ideal decoration of a hall. These can be shelves, drawers, closets, umbrellas, …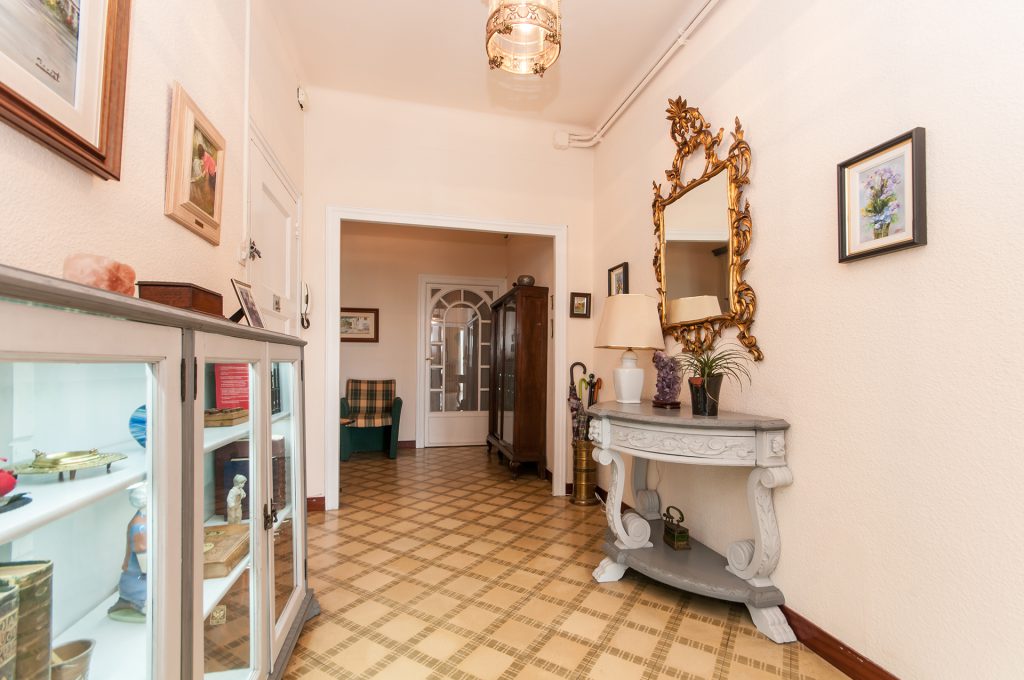 In this case, the hall space extends and enters almost to the inside and can be confused with another part of the living room. In the decoration the classical style has been the most common but it has been chosen with a cabinet showcase, rather than a storage function, simply as a decorative furniture.