If you are a cinema lover you will feel like a fish in water. This July and next August Barcelona offers several outdoor spaces to enjoy cinema, music, picnic and all kind of entertainment. Do you want to know where?
1. Cinema in Montjuich. It is a classic.

 From July 3rd to August 8th
Monjuich, one of the most beautiful parks of the city,  offers open-air cinema, picnic and live music during these summer months. The movie schedule features current and classic films such as Nebraska, Grand Lebovski or Cinema Paradiso. Entry costs 6€ and comfortable hammocks can be rented for 3€. In order to facilitate the access, TMB offers a shuttle bus from Plaça Espanya to the Castle and back, adapted to the projections schedule, and it's completely for free.
2. L'Illa Diagonal. Love is in the air.
From 2nd to 30th July
L'Illa Diagonal organaize films related to love under the title of Love is in the air, until July 30th, and films such as Her, 10000km or 8 apellidos vascos, only for 2€. All of them in English with Spanish subtitles.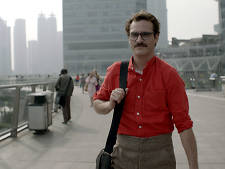 3. Hammocks in the CCCB. Love films

From 4th to 21st August

In La Dona square, at the CCCB, 10 films will be projected this summer, all related to the universal feeling that moves the world: love. We will watch classic films such as Gloria, La ley del más fuerte or Obsession with Kirk Duglas. All who come to the square on Tuesdays, Wednesdays and Thursdays will fall in love…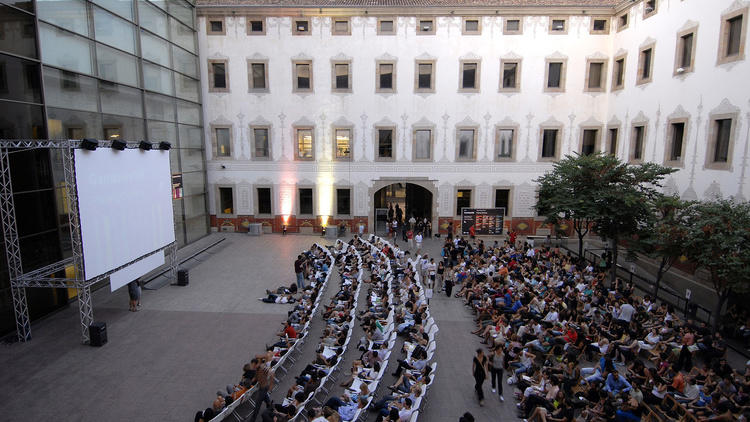 4. Cinema at the beach. When sun goes down.

From 9th July  to 16th August

Indie cinema at the beach is the most refreshing appointment this summer in Barcelona, which has become a classic date among residents and those who spend a few days in the city. This year will be Thursdays and Sundays of August and will see movies such as Barcelona Summer Nights  or Loreak.
Foto: meetup
There is only left the hard decision of where to go!