Why do we call "xiringuitos" to these beach bars? It is known in Southamerica there is a drink made of coffee, sugar and hot water called "Xiringo" and so the places where it was sold were called "xiringuitos". We must guess that those "xiringuitos" were alike to our beach bars.
But the thing is, which are the best xiringuitos in Barcelona? Where are they?
Here is our selection: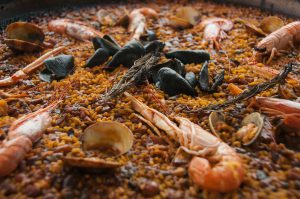 The Escribà family, from prestigious pastry cooks to incredible professionals' rice cooks. Who says that it is incompatible? All kind of rice and, of course, desserts that deserve a Michellin star! Prices are quiet expensive, but it is worth it!
Avinguda del Litoral, 42, El Poblenou, 08005 
La Guingueta of Carles Abellán in la Barceloneta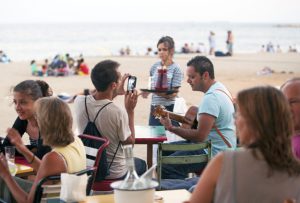 It is a bar close to the beach that offers cold, hot, sophisticated and classical "tapas". We must highlight the "catalan hot dog". It is a typical catalan sausage but with different flavours of around the world such as New York or Peru, with typical ingredients from each country or city.
No more than 20€.
Sant Miquel beach, s/n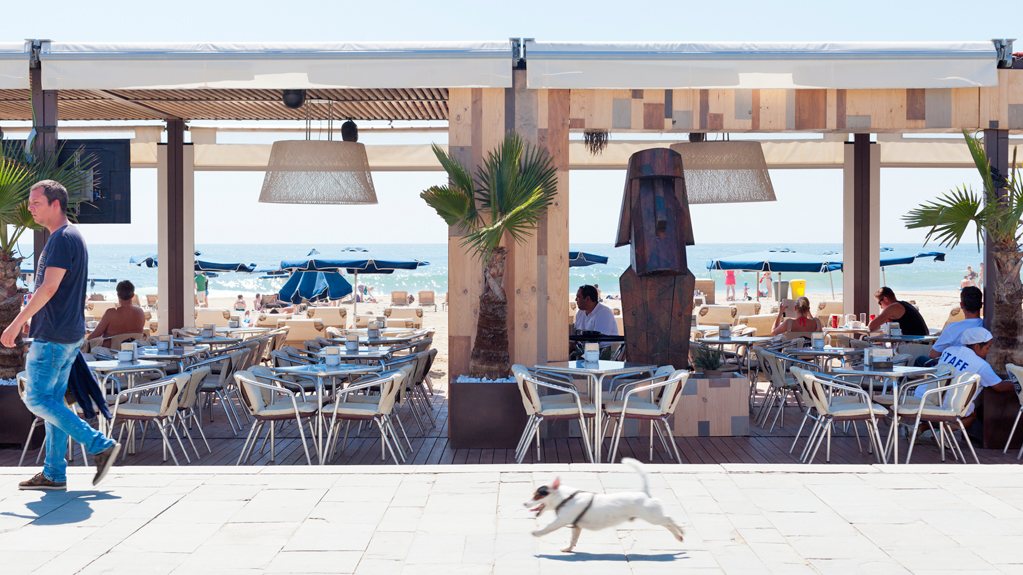 Called "gourmet snack" at the Bogatell beach, Vai Moana is another beach bar concept. They want to end up with the synonymous of low quality and high prices recommended only for foreigners. This beach bar serves "finger food", known as sandwiches and snacks, but at another level. The menu also includes hamburgers, paella or fideuà.
Price around 20-25€
Bogatell beach, Av. Litoral, s/n, 08005
Princesa 23
Located in the Barceloneta beach you can choose between a large menu with both international and Spanish dishes. It is perfect for relaxing with a cocktail and music. Princesa 23 is perfect for a romantic date as to meet with friends or simply to enjoy sunset while drinking and listening to some good music.
Por Olímpic, La Barceloneta beach, Barcelona
Xiringuito del sol/ del Mar
Un xiringuito doble on ofereixen menús variats que van des de pizzes fins a menjar internacional passant per hot dogs. També es pot gaudir de deliciosos i variats còctels o refrescs. Pel matí es pot gaudir de la platja amb tranquil·litat esmorzant des de la terrassa, i a la nit és un lloc perfecte per ballar al ritme de la música amb una bona beguda.
A double "xiringuito" offer varied menus ranging from pizza to hot dogs and international recipes also. You can enjoy a variety of delicious cocktails and refreshments as well. In the morning you can enjoy the quiet beach from the breakfast terrace, and at night is a perfect place to dance and listen to some music with a good drink.
Plaça del Mar, Barceloneta
An elegant "xiringuito" on the Nova Icaria beach where through the day is ideal to rest and relax in the sand and at night it is transformed into a place with live music and DJ's that change the atmosphere. Variety and quality is key to its great menu.
Nova Icària beach, 08005 Barcelona