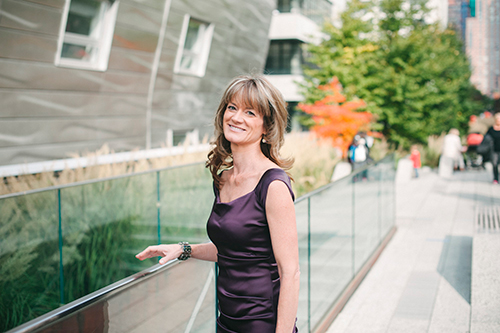 Some days before I wrote this post introduction I was seated next to Julia in a Luxury Real Estate Conference in Venice, we met some years ago in another conference held in Italy too. These conferences are always a great opportunity to learn from other realtors and to get new ideas.
New York is probably the most well-known city of the world and we sometimes read about amazing real estate sales in the city. I also remember Julia talking about the Manhattan market in 2012 and since then I have been periodically reading the Market Reports they publish every year, as you will read below, all this data is really helpful to offer a good service in the area.
It was also really helpful for me what Julia explained about her approach to the Asian market. USA realtors are generally more used to working with Asian markets, and some of their ideas and expertise can be really helpful for us in the near future for our approach to these markets that we started two years ago.
I don't know if we will meet again in Barcelona, as Julia says below, but I am sure we will share some ideas somewhere in 2016 and in the following years.
New York is an example of a city where high end or luxury neighbourhoods are right next to less privileged areas. In Barcelona city, we are also starting to see these kinds of mixed areas. Does this city configuration work? Are these areas more sought-after by foreigners or American citizens?
Part of the charm and intrigue of New York city is the coexistence of many different social and cultural groups. It seems this is of value to international as well as domestic buyers. There is a political push in New York to keep some of the housing stock affordable for this purpose. New York city has the most-expensive and least-expensive zip codes within five miles of each other (Fifth Avenue on the Upper East Side, and the South Bronx).
We have a view of NY as a very cosmopolitan city, and in the news, we usually see that foreign buyers spend millions of dollars buying penthouses and luxury apartments. With which nationalities is NY most popular today? And do they represent a big percentage of the total sales?
Because of fair housing protecting citizenship we are unable to collect these statistics. (New York city has the most protected classes in the nation—17 in all.) Between 40-50% of condominium purchases are by international buyers.
Taking into account the standard buyer you have in Urban Compass, which is the most sought after part in an apartment for them?
Because each agent runs their own business as an independent contractor, each agent has their own book based on their specific target market(s). Because of my analytical valuation approach, I specialize where I have knowledge and where I have data. For me after living in various neighborhoods in Manhattan for the last 20 years, this is all of Manhattan and a good portion of Western Brooklyn. Our deals span between $250,000 and $38m+.
At Amat Immobiliaris we value our clients and we like to show them our appreciation for their purchase, maintaining contact and nourishing the relationship established. We believe that this is valuable for both parties and ensures our brand presence as well as leading to referrals. Do you also do some kind of thanking action to previous buyers?
We embrace this concept as well. As a closing gift I give Elsa Peretti cobalt blue thumb bowls from Tiffany, regardless of price point. We set up "hotsheets" for our buyers' buildings which alert us to new inventory/activity, which we pass on. We send a thoughtful commentary on each quarterly market report. I host an annual cocktail event at my apartment in the East Village—we have done six of them.
Do you know Barcelona? What do you think people like about the city?
I love Barcelona. I remember most fondly the food (fried sardines), and the architecture. I hope to spend more time there soon. Perhaps a future Luxury Real Estate Conference?
Guifré Homedes Amat