Every year for Christmas time our city, Barcelona, dressed up to celebrate Christmas Time.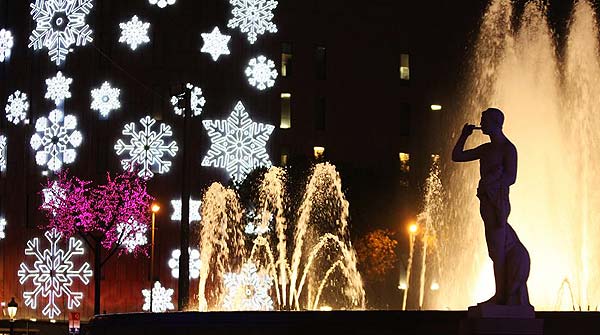 Nowadays our city is having some works done. Several streets are suffering traffic problems for the needed of this works in order to keep Barcelona as an example of a nice style of life. It is true that these works bother the daily life of its citizens but you have only to take a look and think about future: How Diagonal will change when everything ends!
All those works haven't stop our city for being dressed up: Christmas lights turned up –some of it improved-, ornamentations, better shops displays, citizens shopping and crowding streets.
Times have changed. Long time ago "La Purísima", a catholic celebration, indicated the start of Christmas time but nowadays is "the shopping night" , one week before, which does so. The important question is that during more than one month we can enjoy and live a city with different decoration that invites you to walk, buy, enjoy…It is a city more friendly than ever.