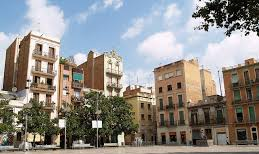 You love Barcelona, but…Do you know in which neighbourhood you would be happier? We propose you a fortnightly virtual tour through the different neighbourhoods of Barcelona. We will give you little hints for helping you to decide where to start seeking for your home.
There are still areas in Barcelona where people that are used to living in villages settle down easily, where there is a close relationship with neighbours and the baker asks for your family… It is a neighbourhood close to the city centre and offers a large range of cultural activities of a cosmopolitan city. We talk about Gracia.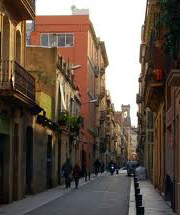 10 minutes walk from Passeig de Gràcia and 20 minutes to Plaça Catalunya, with cool boutiques, classic shops, families with children, youngsters, hipsters and hippies, sharing streets and squares in this neighbourhood that was an independent village more than 120 years ago. Its centre still keeps its typical low-lying houses and squares that are its soul. It is a quiet neighbourhood, very familiar; most of its streets are car-free and it is nearby all amenities. It borders with Diagonal Street in the South and with Park Güell in the North.
There is room for families as well as for all kind of young urban tribes. For check it out it's only needed to walk through its streets during its summer local festivity on August when everybody is on the streets. Who doesn't know Gracia's festivity? It is well-known outside Catalonia because of its streets decoration and "castellers" exhibitions. It is tradition to decorate some streets with different themes chosen by the neighbours and after some days a winner is selected by a public jury. Besides, on the squares there are public lunches, handicraft fairs and concerts. All is public and recommended for everyone!
Now is time for being lost among its streets and discover on foot its hidden and more charismatic spots.