For a few months we're members of Mayfair International Realty, an association with the best estate agents with an international view. Myfair International allows us to have a physical presence in London, with a big international visibility and with lot of experience in the British luxury market.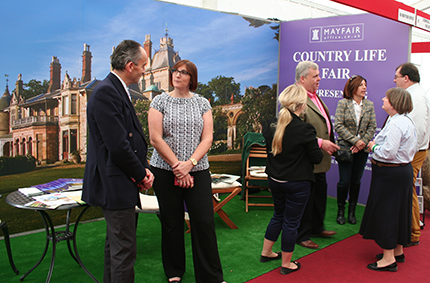 On 27th and 28th September, Myfair Internation was at the prestigious show County Life Fair. This show was organized by the renowned magazine Country Life and took place at the historical Fulham Palace. Myfair was one of the five real estate companies, invited at this event. As members of Myfair, Amat Luxury was also at the show, offering its services and properties.
Brochures gave by Mayfair International
In a few weeks we will also participate at Hurlingham show in London, at the touch of Myfair International. That's one of the prestigious and exclusive shows in London of housing sector.