From the French border to the Maresme coast, from Portbou to Blanes, the Costa Brava offers more than 200km of awesome beaches, intimates and cozy small caves with calm water, pictures of small fishermen towns, big and small sport and fishing ports, big cliffs and pine wood forests which arrive till the sea.
The best way to discover the own personality of Costa Brava is from the sea. At every port we could find companies offering different ways to enjoy the coast from the sea.
If we go with children we can rent a little boat with toboggans. You'll have fun for sure.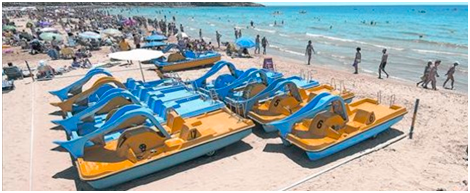 If you like the sport activities and you would like to know hidden places like secret caves and small bays; the best choice is a kayak or a canoe. Every day you'll find different group outings where you'll receive all the material to enjoy of this exclusive feeling.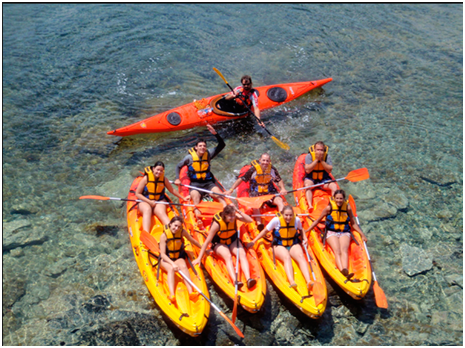 On the other hand, if you're looking for a fun, relax and good views you can rent the boat that you most like with a captain.
It depends on the kind of botr that you choose, you'll see more or less part of the Costa Brava coast. But you have to know that at Costa Brava it doesn't matter where you start the route, because always you'll find awesome landscapes, villages and small bays to enjoy.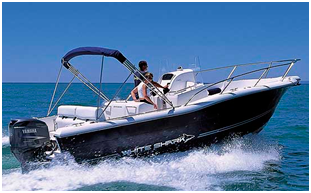 One of the routes could be in a sailing boat starting from Sant Feliu de Guíxols, for exemple, a fantastic town where you also enjoy the La Porta Ferrada festival during July and August.
With an outing of 4 hours during the morning you can enjoy a fantastic day. We could go away from the Sant Feliu de Guíxols port at 10am and we arrive in a little small bay near Tossa de Mar, one hour later.
A sailing and swimming morning, looking fantastic landscapes, sunbathing or discovering a cave while you're listening good music is an excellent plan.
When you come back it'll be the time to lunch and there is nothing better eating good fish, paella or a delicious rice in broth.
We can finish the day walking throughout the seafront promenade, where we'll finde the Casino or the Monestir of Porta Ferrada.
To rent boats
Sant Feliu de Guíxols Restaurants
http://www.restaurant-isern.com/Benvinguda.html