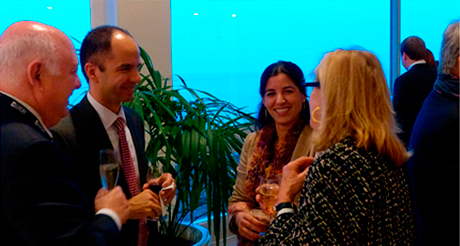 For three years we have participated in the International Symposium organized by Luxury Real Estate every January. This year's edition, has been a really interesting event. It took place in the city of Montercarlo (Monaco) between the 21st and the 23rd of January.
These kinds of Conferences allow us to meet top brokers from all around the world. Some of them we know from previous editions, and with others it is the first time we meet them. Step by step we are building up an important network with top brokers from all around the world which allows us to obtain and send good referrals to other markets.
During the symposium we spoke about many topics which today have big influence in some markets, like Real Estate & Citizenship or The International Marketplace: Property Shows, Trade Missions, Creating Contacts Across the Globe which was mainly focused on different kinds of approaches to the Asian market. Many of the attendees also shared very interesting marketing ideas and we watched some fantastic videos as examples of what some companies are doing to promote their properties. As every year, each of us also talked about our own market (prices, trends, buyers profile, etc) and highlighted some of the best listings, active and sold last year.
Already back to our daily business, it is time to think about everything we learned and try to improve our companies, and, at the same time, continue growing our relations with these top brokers we know.
Images Gallery of 8th Annual Internacional Symposium by Luxury Real Estate