Barcelona is a lovely and very charming city with lots of activities to do through the whole year but the summer is the best time to stay in the city and enjoy of all the activities it offers. One of Barcelona's most valued treasures is the Mediterranean sea and so the wide range of water sports that it is possible to do: paddle surf, windsurf, swimming, sailing, etc. and the beach allows you to play volleyball or beach tennis, which is perfect if water is not your cup of tea. Although Barcelona's weather turns very hot in summer there are also many places to stay and refresh yourself under a good shade.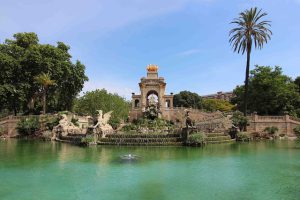 From June to August it's possible to enjoy of music in a lot of parks in the city. Jazz concerts and classical music at Parc de la Ciutadella, nearby the city center and very well connected with any part of the city. There's also the possibility of attend to art shows in its grass performed by amateur clowns or singers. All for free!
If you like cinema there's the possibility of enjoying nice movies for free and under the stars in Montjuich! While having a picnic on the grass of the castle you can watch from a classical to a new-release movie and on of the best things is there is a free bus service from the city center to the mountain before and after the film.
A part from Montjuich, Barcelona enjoys also of other "city mountains" such as Tibidabo and Collserola. These are perfect for a one day family excursion to escape from the crazyness of the city and enjoy of the nature very close.  Besides, the Tibidabo mountain has a theme park on the top which is a perfect plan for the whole family.
Out of Barcelona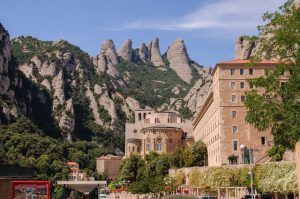 This is the holly mountain per excellence in Catalonia. It's one of the most venerated sightseeing point in the whole country. There are thousand of people visiting it each year. Atop sits a monastery which keeps the Virgin of Montserrat known as "La Moreneta". It is a very interesting place to visit in a day. Besides, there are many of paths to know this beautiful mountain and reaching its top is an adventure itself because you do so by cable car!
Sitges
Heading the coast by train there is a small and very charming town well-known by its Carnaval: Sitges. There are many tourist every summer attracted by its wonderful beach and "la fiesta". It is also the paradise for the gay community.
We encourage you to visit the city and enjoy its wonderful summer.