For Amat Immobiliaris this 2015 has been a very variable year related to the behavior of the housing market.
It has been a year where months of good activity have been alternated with months of scarce activity. A year where there have lived positive signs in the market such as the generalized recovery of the financing and, at the same time, negative signs as recovery expectations with reference to the activity as well as no realistic prices and unreal growth of new agencies – a lot of them little serious and unprofessional. A year with a lack of good products for sale and for rent combined with high quality brand new promotions in Barcelona and surroundings.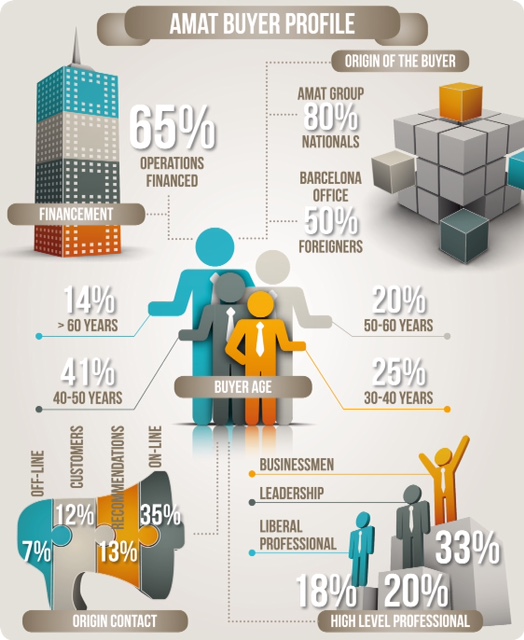 2015 could be resumed as a year with a fluctuating demand, lack of stock and high new competence.
 Nice properties, well-located with competitive prices, are sold in less than one moth.
 Foreign customer is also inclined to buy off plane when it previously was unusual, probably because of the lack of options.
 Financing improves: 65% of operations performed in 2015 have been financed with mortgage. Meaning 10 points more than in 2014.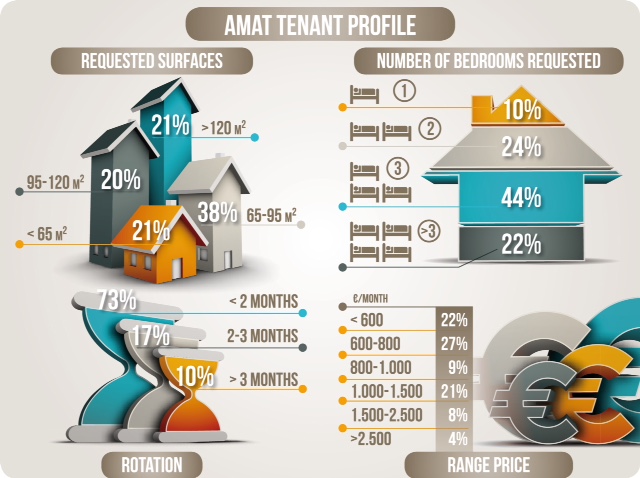 The number of renting contacts in 2015 in Barcelona city has increased 13%, in Sant Just Desvern it has been the same that the last year and in Sant Cugat del Vallès it has decreased.
 The average of rent revenue of 2015 has been superior to the average revenue of 2014 for all the offices of Amat Immobiliaris.
 The range price from 600-800 €/month is where it have been more activity and it also has been consolidated.
 The average rotation of the real estate for rent has been reduced for the second year in a row.
How do we see 2016?
This year will be a year with the placing on the market of a significant amount of new product and we will need to see how the demand focuses on these projects and / or consolidates a further improvement in the market, without the fluctuations of 2015.
On the other hand, we believe that second hand properties will continue have scarcely product and poorly managed, due to the great amount of competition in the sector.
The lack of transparency in the sector's data and the malpractice of many market participants generate in most of the cases an opinion in improving prices away from the reality. We also anticipate that the good conditions of funding will continue in 2016.
In rentals we anticipate a year of a lot of activity, also with little interesting product on the market.
It is likely to continue the improvement of incomes, but more moderately than in 2015.